If you have a high percentage of visitors who leave and do not return to your website, you should strengthen your strategies and try remarketing.
When you create the right remarketing campaign ads, you can expect a higher conversion rate in a shorter period. Safe to say that remarketing can entice and convince visitors to support your brand.
What is Remarketing?
Remarketing is a powerful strategy that allows you to position your advertisements to websites that your target audience visits. It is a method of informing them about your most recent promotions, upgrades, or simply reminding them about your available products and services. Not only does it raise brand awareness, but it also boosts sales, credibility, and customer loyalty.
Through remarketing campaigns, you can avoid losing a large number of potential customers by providing solutions to people who want to solve their problems. However, you must reach people who have expressed an interest in your brand to easily engage and nurture them.
How Remarketing Works?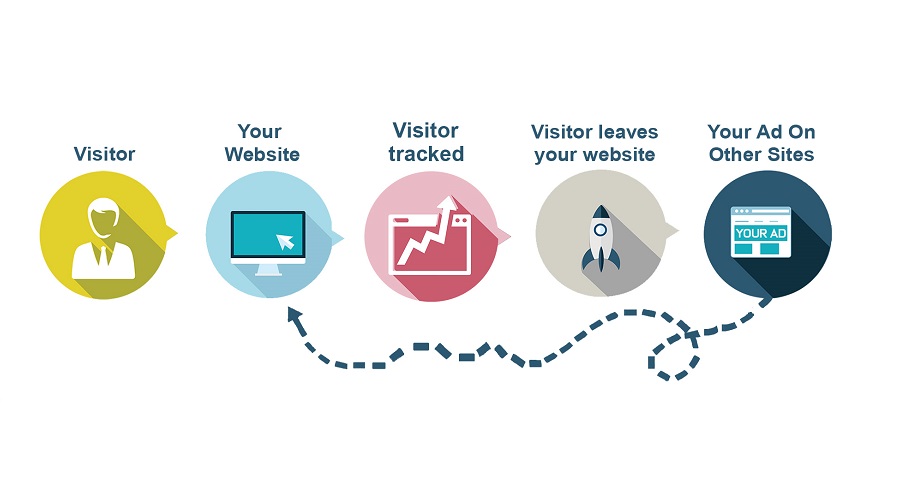 Remarketing works by following your website visitors around the internet and serving them various advertisements about your brand. A code known as pixel tags, which uses cookie-based technology, drops an anonymous browser cookie to each person who visits your website.
All website visitors are added to your remarketing list, allowing you to track them as they leave your site. You can create multiple lists and tailor your ads to be more effective and yield a higher ROI. You'll be able to send ads and remind them about your latest sales, discounts, and promotions now that you know which sites they're on.
What are the Benefits of Remarketing?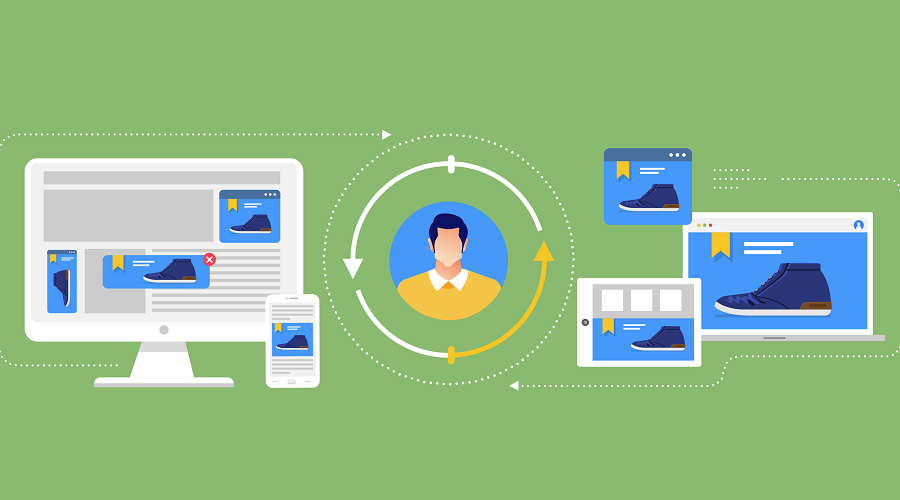 The benefit of remarketing is that it targets visitors who are already familiar with and interested in your brand, giving you a better chance of converting potential customers into new customers. Aside from that, here are a few advantages of using remarketing.
You can create multiple remarketing lists based on your customers' preferences or offers. For example, a list for visitors who added items to their cart but did not complete the transaction, or people who inquired but did not pursue.
Remarketing allows you to reach people while they are browsing multiple websites and mobile apps. This gives you a larger platform to showcase your brand to as many people as possible.
When your potential customers are searching the web, it is the ideal time to serve them with your ads because they are more likely to buy. If you notice that they are looking for a specific product or service that is similar to yours, you can begin showing ads and offers.
When it comes to pricing, you can use automated bidding to determine the best bid for your target audience. Fortunately, Google's auction is free and will assist you in winning the ad auction for the best possible price.
One of the most appealing aspects of remarketing is its simplicity. Using Google's Ad Gallery, you can easily create text, images, and videos with beautiful layouts for your remarketing campaign.
What are the Types of Remarketing?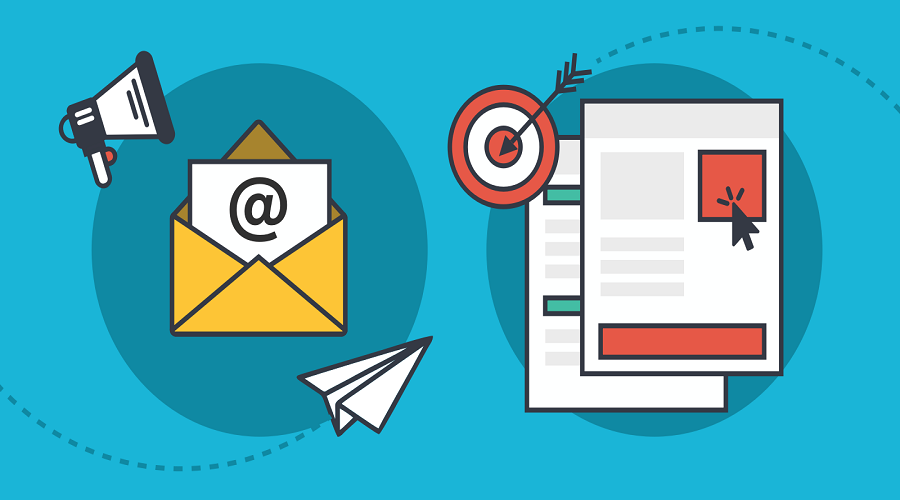 There are several types of remarketing that you can use to contact previous website visitors. These forms help to drive more traffic and sales to your website while promoting your products and services, building your brand, and increasing your return on investment.
Remarketing is classified into five types:
1. Standard Remarketing
It is the most common type of remarketing that is displayed on various websites that use Google Display Network apps and social media platforms such as Facebook. Standard remarketing targets people who search for terms that are most likely related to your products and services. This usually consists of a video and ad copy urging users to sign up for a free trial.
2. Dynamic Remarketing
The next method is dynamic remarketing. This one targets visitors with personalized ads and messages based on their actions on your website. For example, you could create ads for people who left their items in the cart but did not check out. You can also create a campaign specifically for prospects who inquired about pricing, including discounts and other promotions.
3. Remarketing Lists for Search Ads
Google AdWords can be used to customize your search ad campaigns and tailor your bids for specific visitors. It is currently one of the best search networks for people who have previously visited your website. Some businesses that used it for remarketing lists saw higher conversion rates and overall sales.
4. Video Remarketing
Today, video advertisements are extremely popular, particularly on YouTube. It can be seen at the beginning or in-between videos to attract the attention of your website visitors. Fortunately, YouTube is a powerful platform that increases the chances of a business being noticed.
5. Email Remarketing
Although email ads may appear to be outdated and ineffective to some, using the right remarketing techniques will yield excellent results. You can target more people who have shown interest in your brand by serving emails across different websites via email. One example is AdRoll, a retargeting agency that combines email with web and social ads to double conversion rates.
How to Measure Success in Remarketing?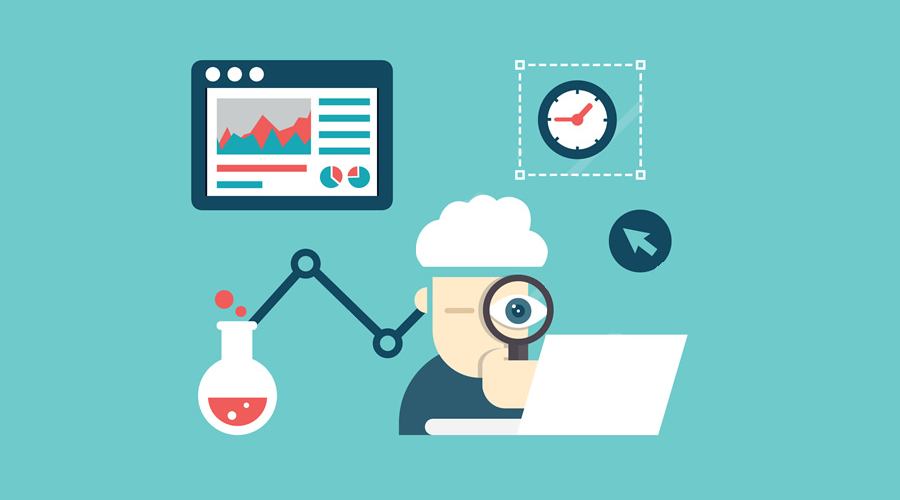 How will you know if your remarketing strategies are successful? Well, you must establish metrics to measure the success of your remarketing campaigns.
Take a look at the key metrics listed below.
Marketing Qualified Lead (MQL)
Knowing whether or not your leads are highly qualified helps in determining the status of your remarketing campaigns. The more MQL you have, the more likely it is that you will acquire new customers.
Lead scoring, audience behavior, and specific activities can all be used to differentiate highly qualified leads from the rest. Once you've identified these leads, it's critical to keep them engaged, nurtured, and educated to close the deal.
Opened Emails
Reaching out to potential customers via email remains a powerful and effective method of remarketing. It demonstrates your determination and dedication to reach them, especially if you personalize each email.
Identifying how many open emails you received provides numerous opportunities to collect customer information that will help you in your remarketing journey. This will be your guide to evaluating whether your messages are being received properly and seriously by your audience.
Page Visits
The number of visitors who arrived at your landing page as a result of a specific ad you ran differs from the number of visitors who returned to your website. It is best to determine both because some visitors return to your website not because they saw your ad but because they are familiar with your brand.
Nurtured Leads
When a lead is ready to click the CTA and make a purchase, it's a sure sign that you've nurtured them well with remarketing ads. Lead nurturing is essential for attracting visitors and developing customer relationships.
Cost-Per-Lead (CPL)
The cost per lead (CPL) is a pricing model in which advertisers pay for each lead generated for a specific campaign or ad. The higher CPL indicates that re-engaging and converting lost customers was a success.
Conclusion
Some website visitors come to your page to gather information but are not yet ready to buy. According to studies, 97% of first-time visitors leave your website without returning unless you use marketing strategies that encourage them to do so.
As a result, every company should be aware of the power of remarketing and begin using it immediately!