Overview
Whether you're a beginner or an expert, we have everything you need to know about B2B lead generation. From marketing strategies, planning, and analysis, to the right tools that you can use to reach your target audience. We have provided clear descriptions and full details that will guide you in generating more leads for your business.
So, what is B2B Lead Generation?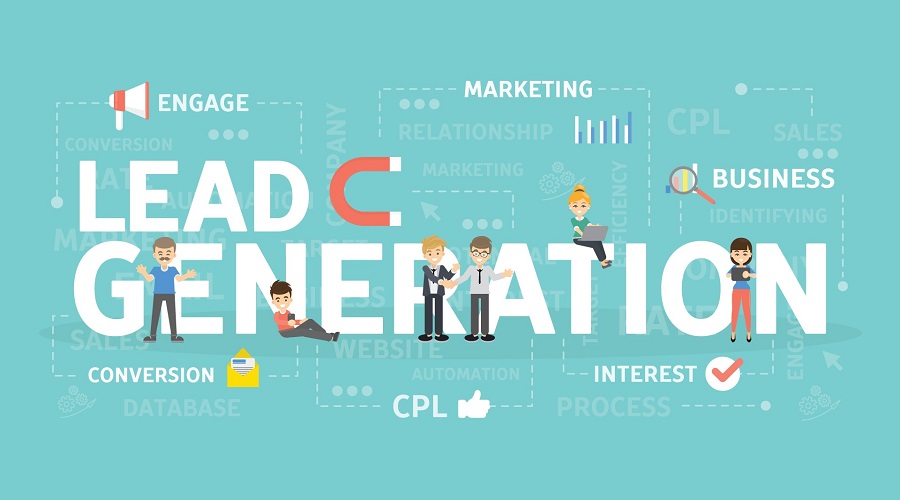 The process of attracting and identifying potential buyers for your business is called lead generation. It is important to generate the right leads that can be converted into sales. Getting a lead initially may entail a cold call or email, or it may be from a visitor reaching out. If they communicate through their own interest, you can easily customize a call or email that can be persuasive. Apart from cold-calling or sending emails, both inbound and outbound lead strategies are used to generate more leads.
A website visitor, a phone call, a subscriber, or anyone who shows an interest in a product or service is potentially a lead. Identifying these leads and putting them in a sales funnel will have a great impact on your business. Most companies use different criteria when considering leads as sales qualified leads, which usually depends on the niche of the business.
When it comes to lead generation, there is no one-size-fits-all, because every customer is different. You've got to spend some time researching their interest to instantly catch their attention and bring them onto your radar. The best practice to reach out to the perfect audience is to create accurate buyer personas, and we've outlined this here. It's key to plan correctly to reach the audience you want, creating a buyer persona means the first step is in the right direction.
How Does Lead Generation Work?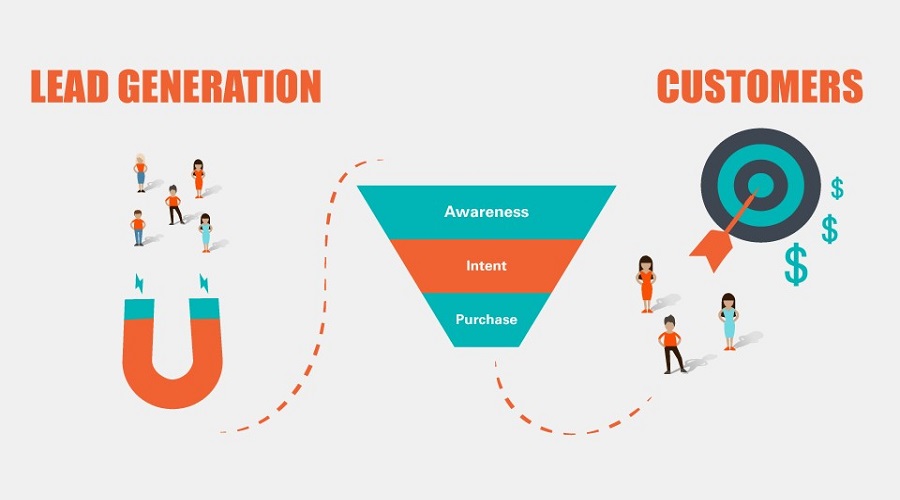 A lot of you are asking how to generate leads efficiently and effectively. Although most companies are fully aware of the importance of generating leads, there is a lack of strategic planning. Generating leads has become one of the biggest challenges facing B2B marketers today.
Lead generation starts with the simple creation of a well-optimized website to showcase your products and services. Make your design page creative and catchy, including features, prices, benefits, and so on. Visitors will not have to search for the necessary information about your business in this way.
The idea of lead generation may be simple, but it takes a lot of time and effort. It requires the creation of compelling call-to-action to urge them to do business now. You can also try our B2B Lead Generation free trial software tool to get you started.
After you have developed a marketing strategy for generating leads, it is best to test everything regularly to find out whether or not it works. Sending personalized messages to your audience may work, but sometimes even the most skilled B2B marketers fail to get more leads. Once the test results show that there is a need for improvement, you need to analyze the information and make any necessary changes to your landing page. You can make small changes, like the positions of the call-to-action buttons. You can also add information about your products or services that will encourage visitors to purchase.
Keep in mind that you need to change one element at a time to make it easier to identify things that are effective for lead generation. Keep as much time and budget as you can and push yourself to complete your strategy before moving on to the next method. This way, you can make sure that every lead turns into sales.
Why Do You Need Lead Generation?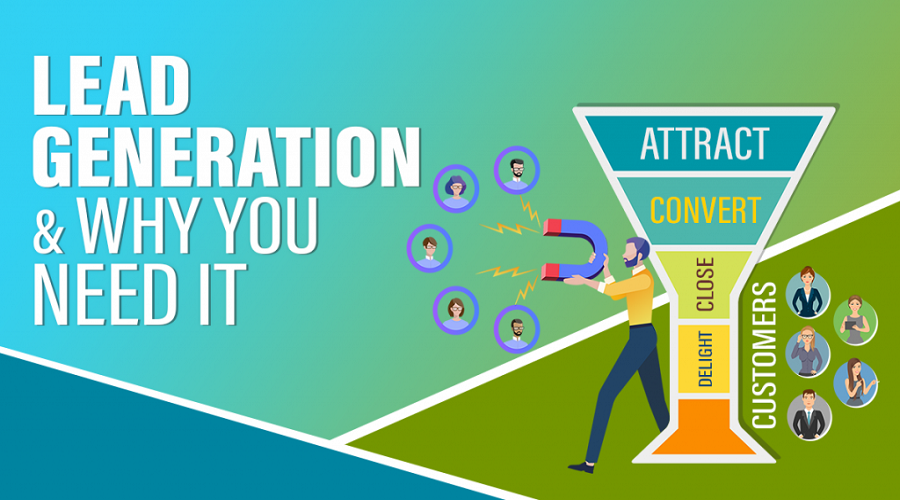 Getting people to engage and introducing your products and services is the main goal in lead generation. However, companies must be able to adapt to changes in order to keep up with digital-age customers. Instead of using traditional outbound marketing, more businesses are now considering inbound marketing as a game-changer. Not only that it can generate more leads, but it results in stronger leads with a higher chance of being converted into customers. Furthermore, the customer-focused process avoids interrupting possible customers with advertisements and surveys that are often irritating, aggressive, and suspicious.
For more leads from your traffic try our B2B Lead Generation Software on a free trial to get you started.