B2B lead generation has always been a part of every company's goals. Many businesses strive to generate leads consistently, they do so by utilizing various marketing strategies and marketing tools such as Dynamic Leads. Getting good, qualified leads takes time, effort, and money. Getting these leads consistent is even more difficult, but it is not impossible. 
Before we get into some of the most effective marketing strategies available, let's talk about B2B lead generation and how it works.
What is B2B Lead Generation and How Does it Work?
The process of identifying potential businesses that are interested in your products and services is known as business-to-business lead generation or B2B Lead Generation. B2B Lead generation's goal is to fill the sales pipeline with qualified leads that can be easily converted into sales. To increase your B2B sales, you must have a strong marketing and sales team as well as an effective marketing strategy.
The process of B2B lead generation begins with gathering contact information from your prospects, such as their name, email address, and company name. It could come from an in-house source, a third-party company like Dynamic Leads, or they may enquire direct. Sales representatives will contact these leads via calls, personalized emails, or social media and nurture them with the relevant information they need.
The next step is to find high-quality leads who are more likely to purchase your products and services. When interacting with a prospect, you should be able to identify which stage they are in.
There are 3 main stages your prospects will be in:

A) Awareness Stage
Your prospect is looking for solutions to their problems during the awareness stage. Creating informative and appealing content, such as blogs, will easily capture their attention.
B) Consideration Stage
Prospects know exactly what they need during the consideration stage. They can provide a detailed description of a specific product or service, which can help you in determining which one you can provide.
C) Decision Stage
Finally, the decision-making stage is the most important part of the buyer's journey. This is where your sales representatives must use their selling and convincing skills to convert leads into new customers.
What are the Best Ways to Get More B2B Leads?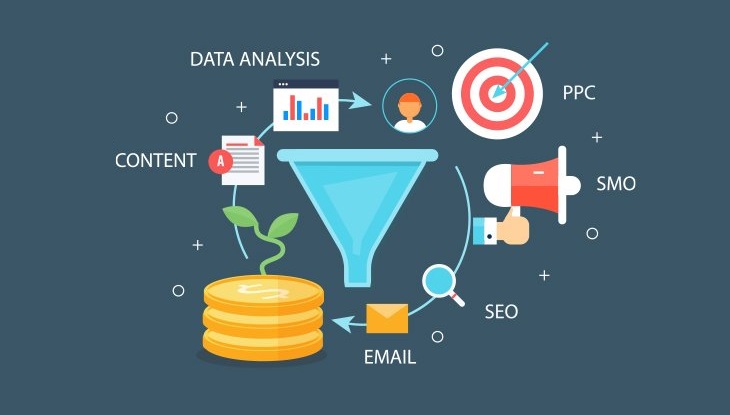 Generating B2B leads is difficult. It has a lengthy and complex process that may yield a small number of leads at first. But don't ever take the foot off the pedal when it comes to marketing and always dedicate time for it. Aside from creating a buyer persona, you must have strong marketing strategies and tools in place to propel your business forward.
So, without further ado here are the 50 best B2B lead generation marketing strategies to help you get the right type of leads.
1 - ish. Just to mention us first, Dynamic Leads can get you B2B leads from your current website. Give us a 😍 free😍 trial; contact us here.
1. Optimize Your Website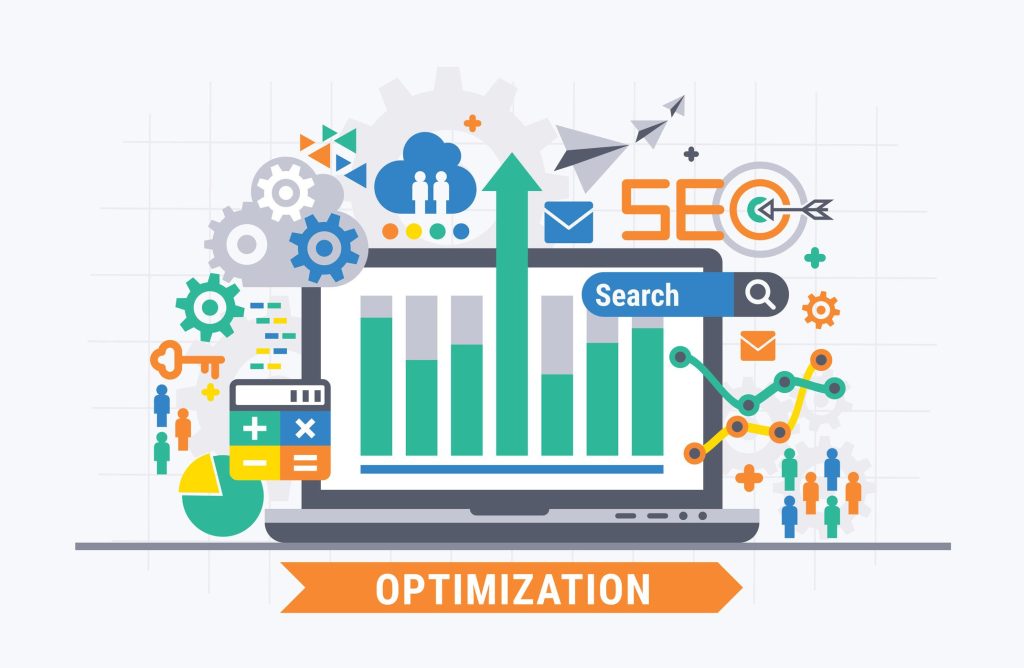 Ok pretty obvious but some B2B marketers underestimated the importance of a well-optimized website. It should have the appearance of a high-street window shop, with an appealing layout and design. You can also use a conversion-rate optimization strategy to easily convert visitors into new customers.
Begin by personalizing your landing pages. Give your visitors what they want to see on your website. Your call-to-actions, details, and overall content placement can have a significant impact on your visitors. By playing around with your call-to-action buttons you can get a huge increase in reactions, this company got 211% increase when they changed theirs. Try adding or mixing yours up and keep a record of which one performs the best. Keep in mind that every aspect of your website contributes to increased traffic and make sure any outbound links are still active ✌️ .
2. Create Interactive Content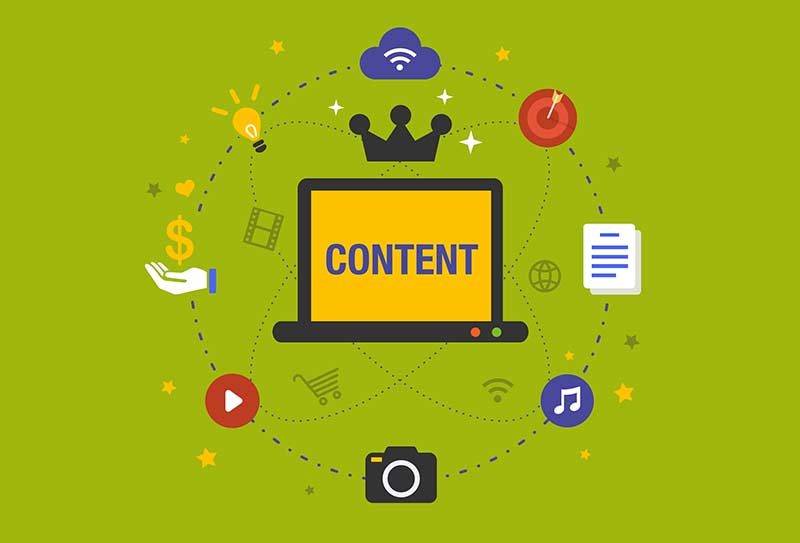 Making your content as interactive as possible can help you generate more qualified leads. Instead of presenting all of the facts and features of your products and services, it's also a good idea to engage with the audience more. You can learn about their interests, goals, and pain points by creating polls, surveys, or quizzes. With this information, it will be easier for you to provide solutions and convert leads into sales.
3. Use Your Database Wisely
When you are unsure of the type of audience that is most likely to convert into leads, it is best to consult your customer database. You can ask current customers or previous customers what they like about your brand and what they expect from you. Gather all relevant information and keep it in mind, your customer's thoughts can be the best aid when creating a great marketing strategy.
4. Social Media Specialization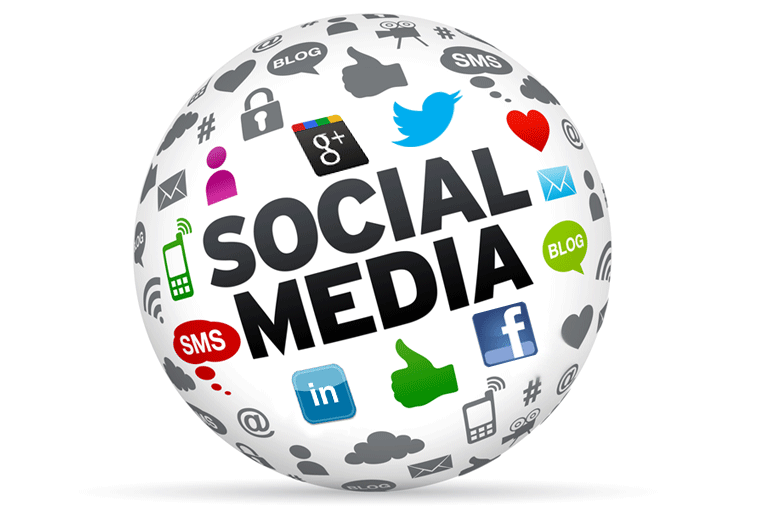 It is no secret that the use of various social media platforms assists businesses in gaining market popularity. It has the potential to introduce your brand to thousands of new leads by increasing your audience engagement. Creating daily stories, sharing live videos, and establishing strong relationships with other businesses are some of the best social media practices that you can do quite easily.
5. Connect with your Audience on Facebook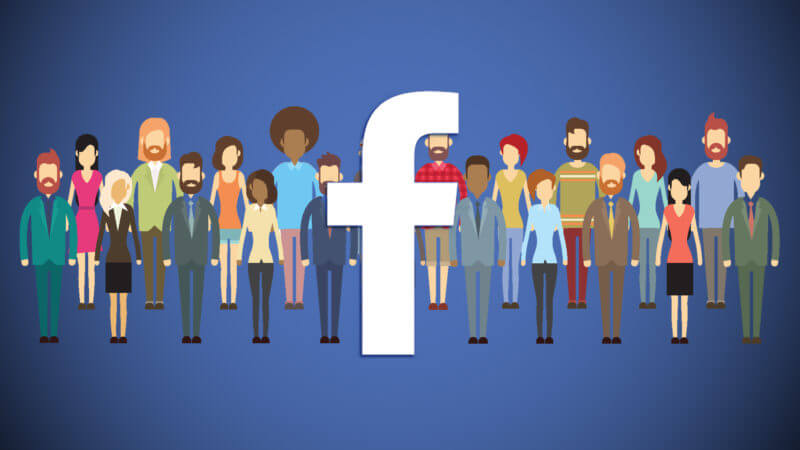 Facebook is one of the most well-known and powerful social media platforms today. With billions of active users, it's the ideal place to advertise your products and services, resulting in high-quality leads at a low cost. To increase the number of visitors to your website, remember to link back to each post.
Facebook groups are also a great place to promote your marketing campaigns. You simply need to establish a relationship with the users by explaining how your products and services can alleviate their pain points. It's also a good idea to provide value right away to hook them, which makes pitching and selling easier.
6. Publish Articles on LinkedIn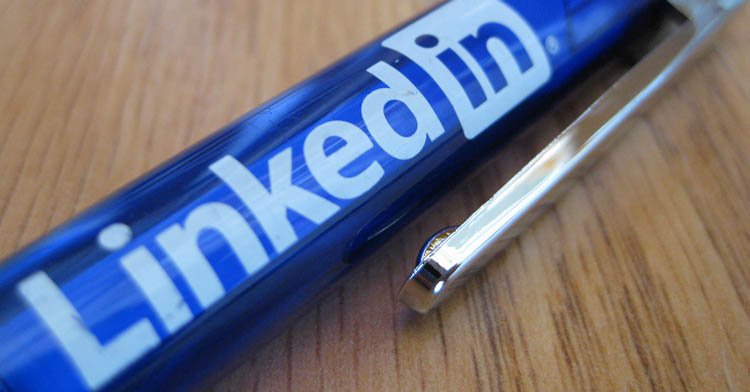 Speaking from experience or telling a true story about your business is always a great way to create content. Publishing these on LinkedIn will assist you in locating a career and skill-focused user who may be interested in and trust your brand. Never be afraid to share your company's journey, challenges, and successes because it can educate potential customers.
7. Experiment with Other Social Media Platforms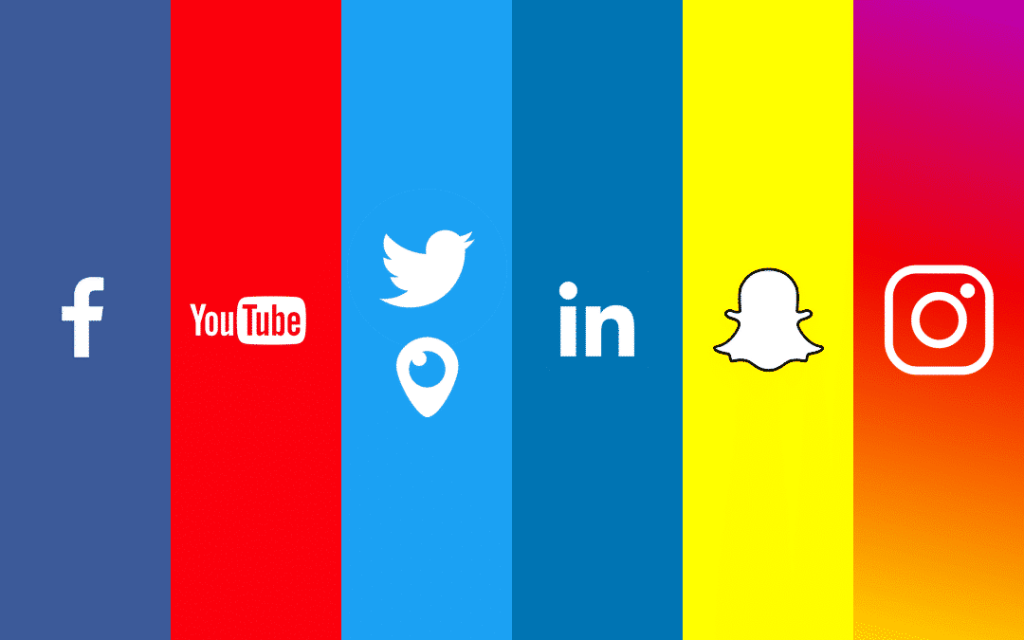 In addition to Facebook, promoting your brand on Twitter, Instagram, Pinterest, and other alternative social media platforms can broaden your potential leads and sales. Despite the fact that Facebook has billions of active users, some people do not have an account, and the same is true for other platforms. So, to ensure that you are reaching more potential leads, try experimenting with different social media platforms.
8. Level Up Your Outbound Marketing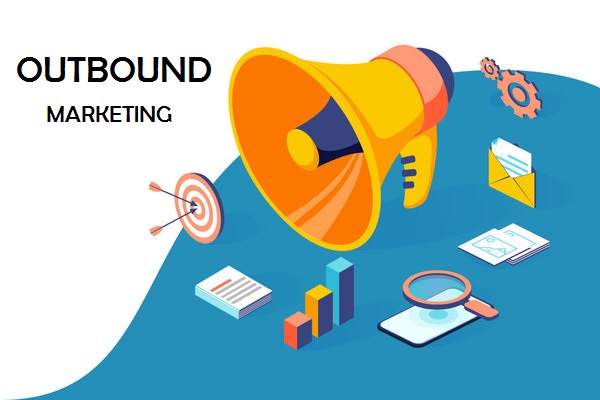 Outbound marketing is not always a reliable source of B2B lead generation. But it can work wonders if you have a great pitch and telesales team. Customers are increasingly interested in online transactions, particularly as the world struggles with the pandemic, and even after your outbound calls, they will look at your website.
In addition to cold calling or telemarketing, you should experiment with personalized emails, SEO-friendly content, and event marketing. In terms of lead conversion, a well-researched and well-executed marketing strategy and tactic can work wonders.
9. Track Your Website Performance and Visitor Behavior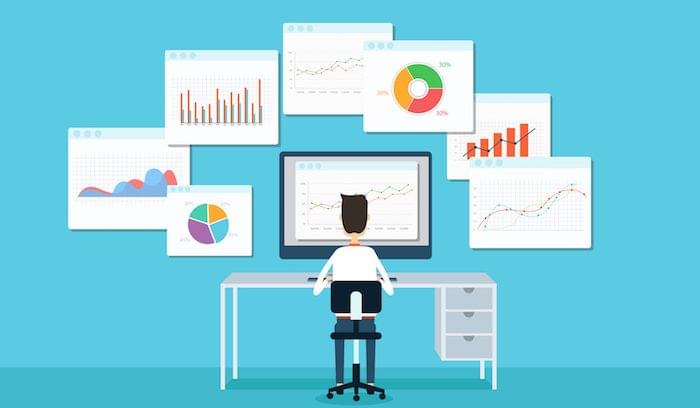 A good analytics tool is required to monitor the overall performance of your landing page and website, as well as the behavior of your visitors. Data analysis enables your company to make better decisions, increasing profits while decreasing costs. Using the tool is an excellent investment that will lead to greater opportunities for your company in the future.
10. Real-time Response or Chatbot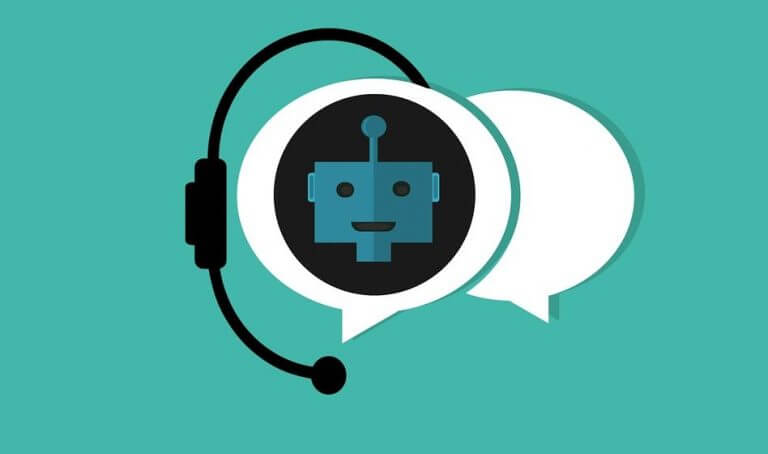 For simple B2B lead generation, always use real-time response or a Chatbot. Customers expect quick responses to their needs as a result of advanced technology. Whether it's an answer to a question, an update on their orders, or the delivery of the items, everything must be done on time or ahead of schedule. With so many companies offering the same products and services as you, one mistake could cost you a customer.
11. Try Video Marketing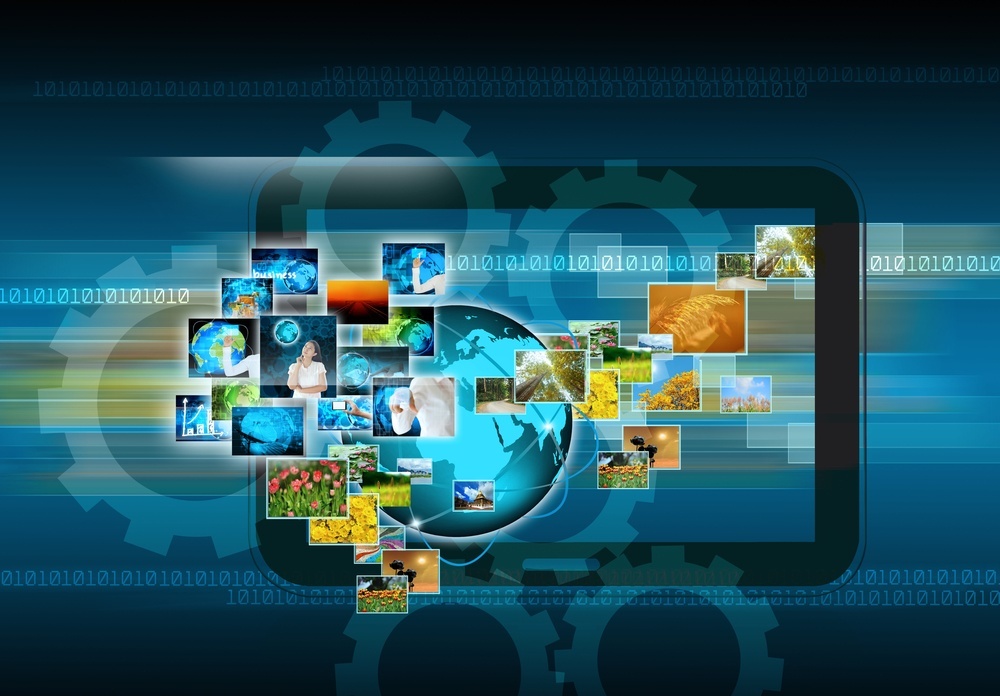 Due to the pandemic, video content played a significant role in marketing strategies last year. Everyone has been asked to stay at home and business meetings are held via video conferences and webinars. Companies must continue to promote their brand, and the best way to do so is through video marketing.
These videos can take the form of a commercial, a short film, or a testimonial. Whatever you choose, make sure to create videos that are both visually appealing and informative. You can include animation, snippets, or trailers to spark your audience's interest.
12. Improve Your Pop-Up Ads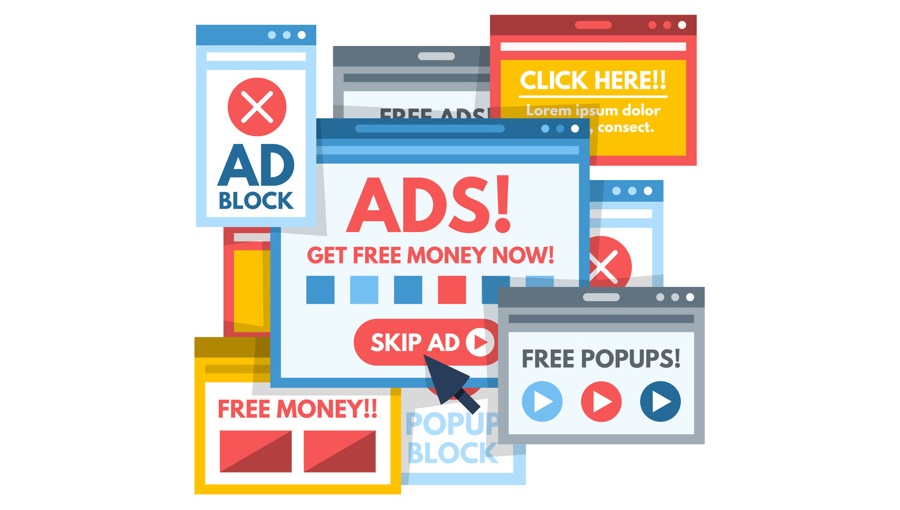 Many website visitors dislike the idea of pop-up advertisements because they are simply distracting. When they are interrupted by pop-up ads, more than 80% of visitors choose to leave the website. However, if these ads are used correctly, they can help in luring visitors into your business.
When using pop-up ads on your website, make sure to combine them with A/B testing. This works by creating two pop-up ads with different content to see which one gets the most attention from your visitors. You can also use enticing call-to-actions that are worth the time.
13. Focus on SEO Keywords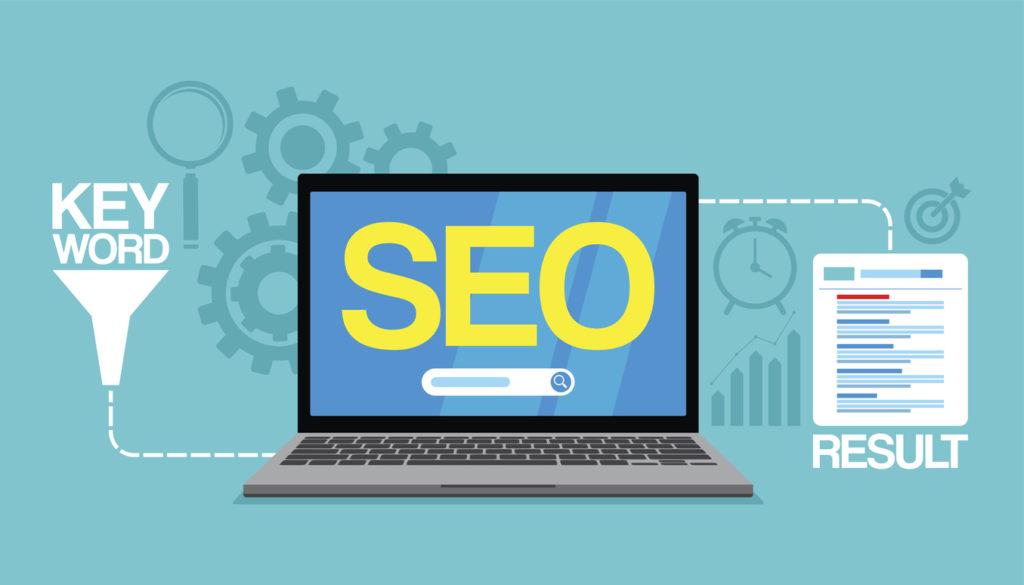 Creating content that is densely packed with SEO keywords is an efficient and effective way to generate more leads. However, there are several factors to consider when selecting the right words to use for the best SEO results.
The first step is to compile a list of keywords relevant to your business niche. You can also use the words that the majority of your competitors used to rank first. The next step is to look for keywords that have the best balance of high traffic and low competition. Finally, don't forget to track the progress of the SEO keywords so you can see which ones are bringing in the most traffic.
Another SEO content creation tip is to use long-tail keywords, which usually consist of three or more specific words. Long-tail keywords, despite having a low search volume, can help you outrank your competitors. It also represents how people typically search the internet, which results in a higher conversion rate.
14. Invest in Paid Advertisements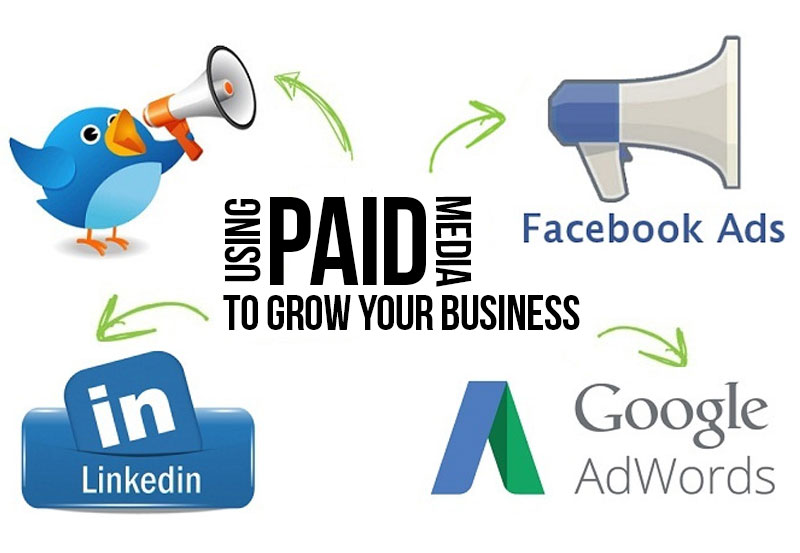 If you want to rank at the top of Google search, you must create high-performing content that includes quality backlinks, SEO keywords, and is hosted on a reputable domain. Another option is to invest in paid ads, such as Google ads, which can be costly. However, because of the effect, it has on driving more traffic to websites, many businesses use both methods.
15. Determine Your Prospect's Most Visited Review Sites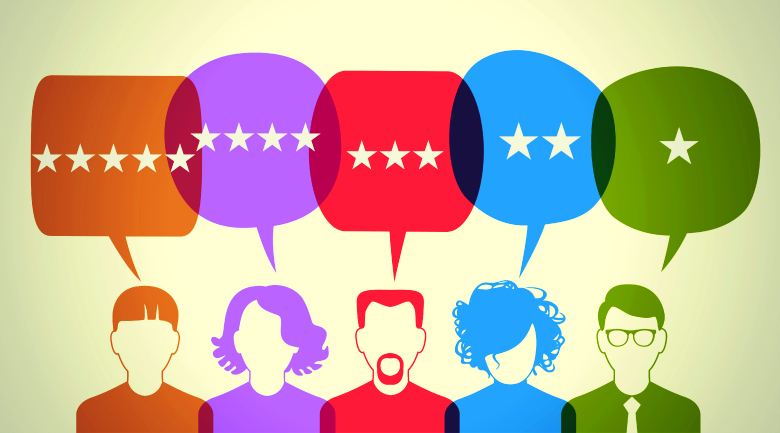 According to research, online reviews have a significant impact on customer purchasing decisions. It is critical to be familiar with these review sites to easily convert your prospects into paying customers. When you figure out where they go to look for products and services, you'll have a better idea of what their interests are.
16. The Power of Word of Mouth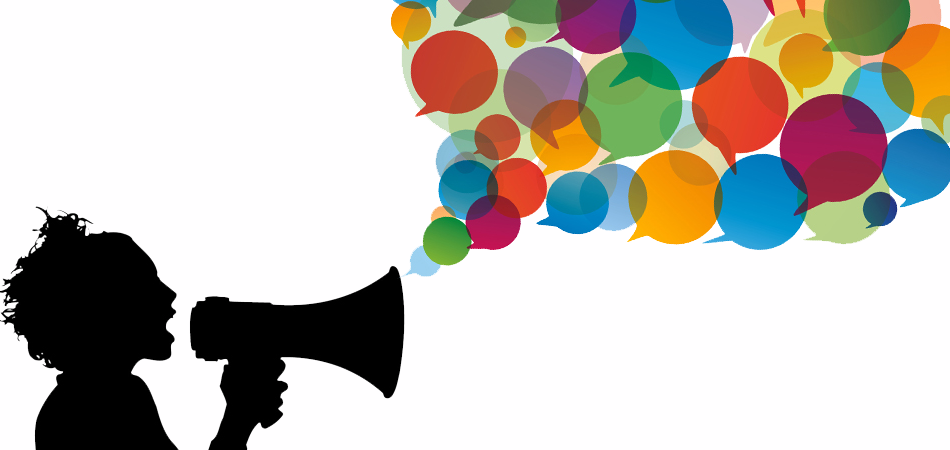 Since then, word of mouth has been a powerful tool for promoting products and services. It is usually based on the experiences of your current customers, which helps to build the trust of new customers. Most buyers base their purchasing decisions on customer reviews and testimonials, particularly if they come from family, friends, or people they know. You can use the most effective B2B lead generation strategies available, but nothing beats the power of word of mouth.
Aside from maintaining the quality of your products and services, you must also keep a positive relationship with your customers. You won't have to ask them to spread the word about your brand because they'll gladly do it on their own. Other people will look for your brand based on their recommendations.
17. Align Marketing Tools Together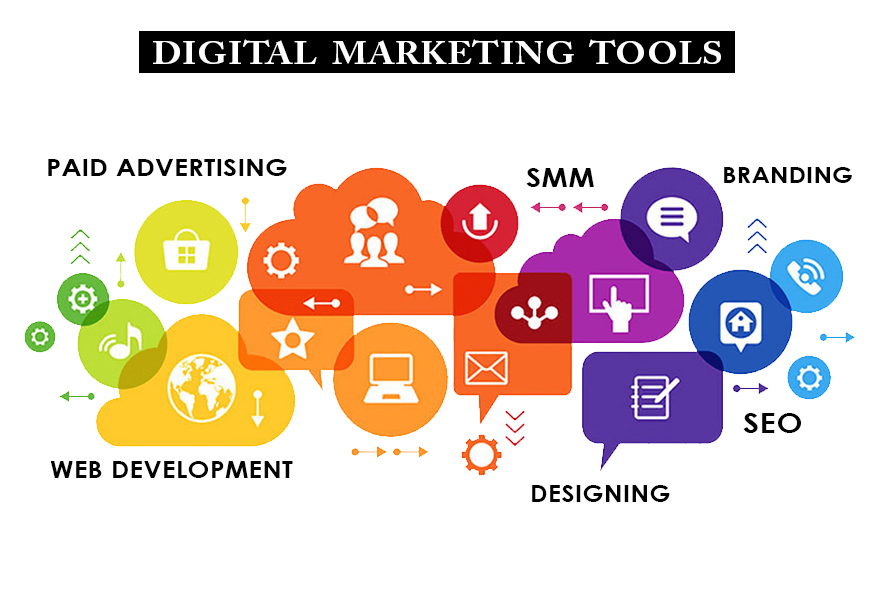 If you're using multiple marketing tools to drive more leads into your sales funnel, make sure they're all working together. To avoid wasting potential customers, keep an eye on each tool and manage the stream of contacts that you will receive. When you believe that one of these tools is causing more confusion than B2B lead generation, it is best to stick with the one that produces more qualified leads.
18. Avoid Sending Leads to Error Pages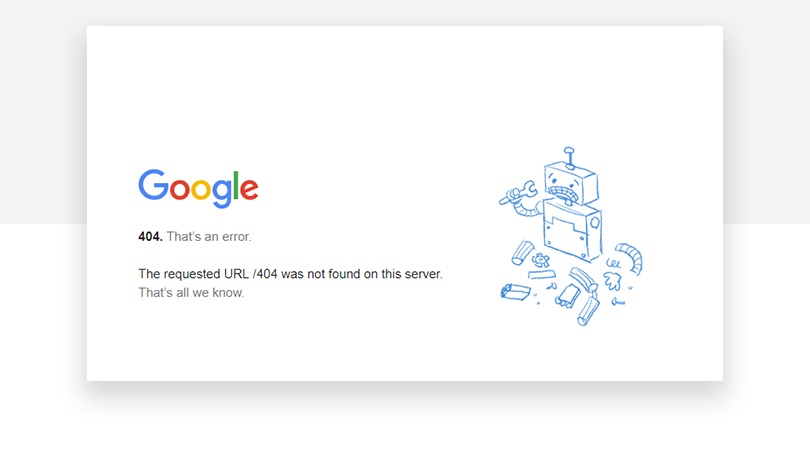 Error or broken pages may be easy to fix, but they will cause you more problems than you expect. You will not only disappoint and annoy your audience but you will also be penalized by Google. There are numerous online visibility management platforms available to help you avoid limiting your website's ability to generate more leads.
19. Offer Compatibility for Mobile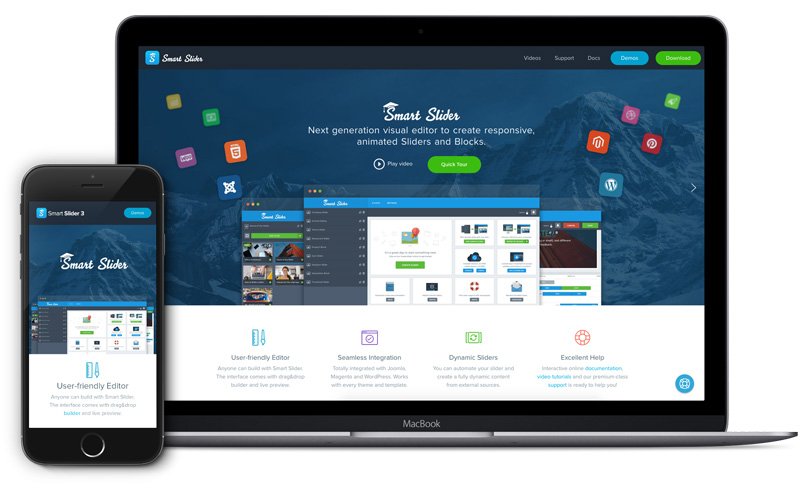 According to research, the majority of buyers use their phones to make purchases. Customers enjoy the experience because it not only shortens their shopping time but also saves them money and effort from going to stores.
Mobile phones can do everything and it would be ideal to optimize your website for mobile compatibility. This will make it easier for your audience to visit your website and conduct any transactions over the phone. It is an effective marketing strategy that will benefit people of all ages.
20. Check Competitor's Backlinks and Keywords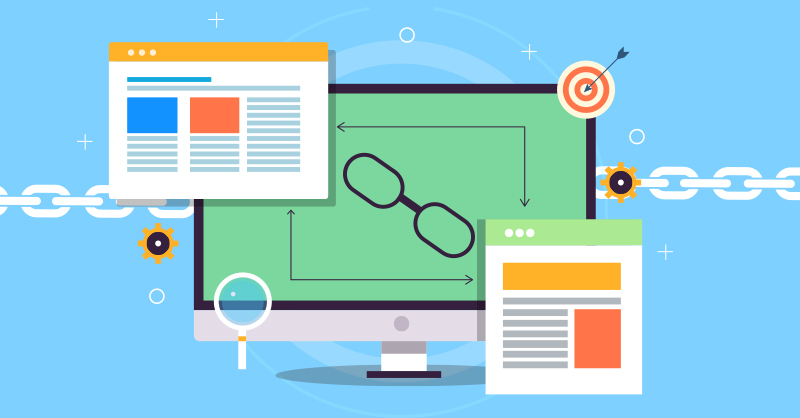 When you feel that your campaigns aren't helping to promote your products and services, it's time to look at your competitors. Examine the backlinks and keywords that they used to achieve positive results. You can also use SEO research tools to identify sites and keywords that will increase traffic to your website and generate more qualified leads.
21. Write a Strong Microcopy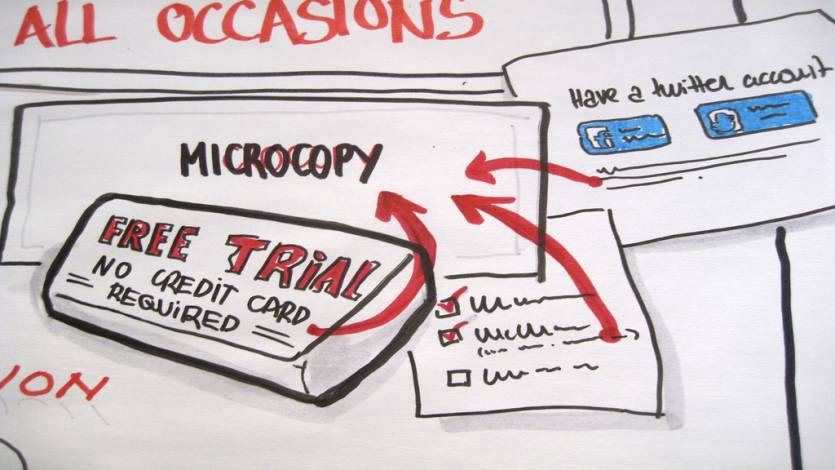 The color scheme, content, and call-to-actions are all part of the website design process. The microcopy, on the other hand, is largely taken for granted. It is a piece of copy in your user interface, similar to labels in your contact form, pricing, or landing pages. These words may be small, but they can have a significant impact on your conversion rate. When users perform specific actions, such as searching for products or attempting to select an appropriate response, microcopy serves as a guide.
22. Quick B2B Lead Generation from Landing Page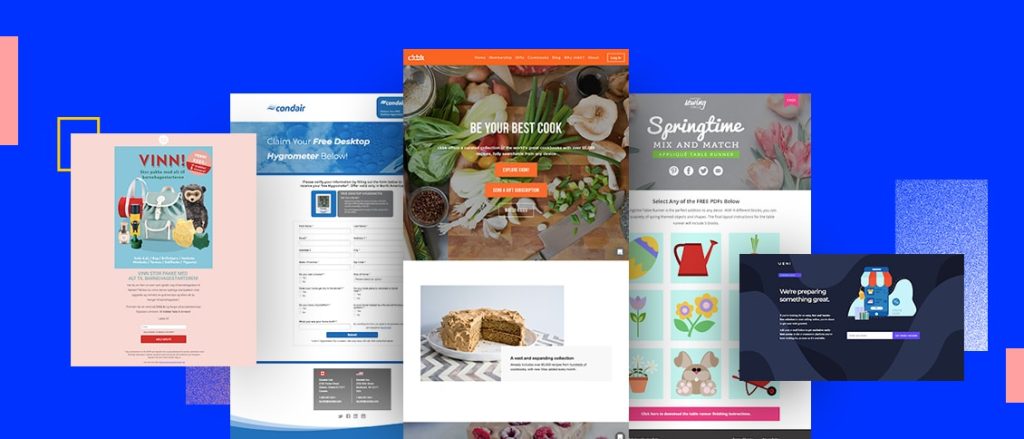 Having an informative yet attractive landing page will help you in increasing your B2B sales. Aside from brand details and features, it should include information that your target audience is likely to ask. Back it up with social proof to gain trust and a compelling call-to-action to spark their interest. Additionally, change your headline now and then to add something new to your page.
23. Implement Lead Scoring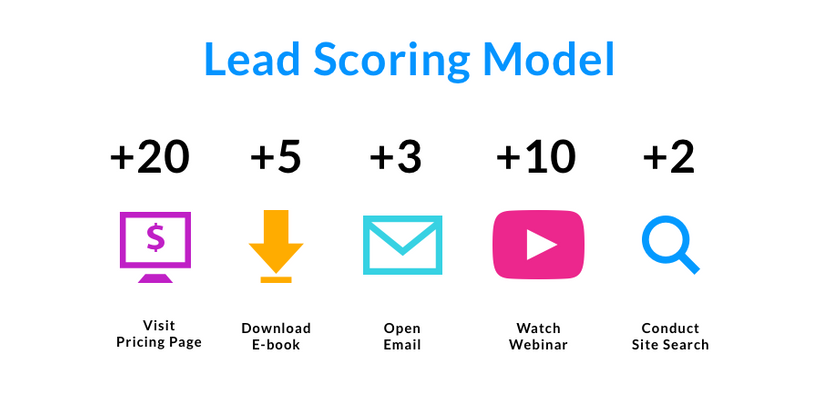 Not all of the leads in your database can be converted to sales. Some of these are considered cold leads, which can be extremely difficult to deal with. To avoid wasting your time, money, and effort on these leads, you must determine which ones are truly interested in doing business, which is where lead scoring comes in.
Lead scoring is the process of assigning numerical values to each lead to differentiate cold leads from warm or hot leads. You can grade them based on the information they've provided and their level of interest in your products and services. Using this method allows you to prioritize qualified leads and act accordingly.
24. Observe Barriers on Your Website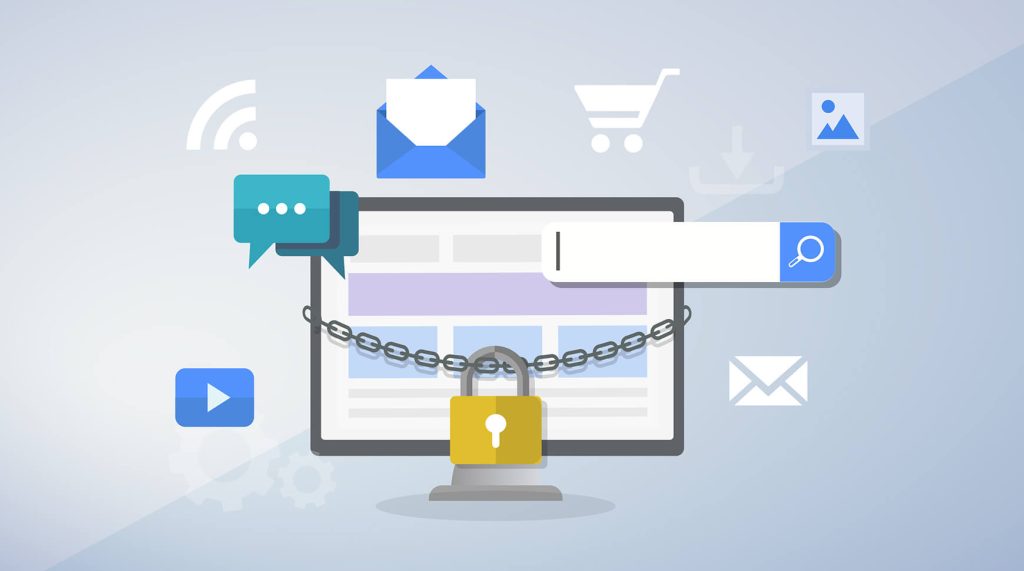 Some visitors come to your website and immediately enter your sales funnel. However, in some cases, people visit your website to observe or learn more about your products and services. To make a great first impression, you must understand the barriers that prevent your audience from moving. It's a good thing that there are numerous tools available to help you overcome these obstacles, such as mouse trackers and heat maps.
25. Remove Login Requirements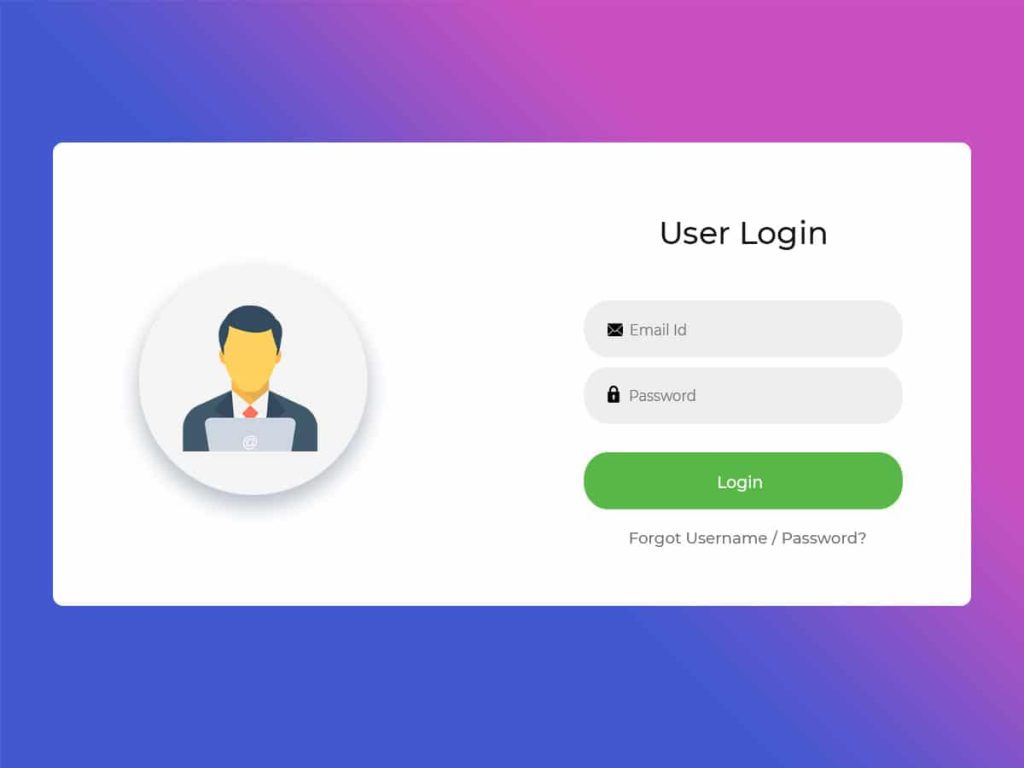 When it comes to barriers, one of the most common reasons for visitors to abandon your website is the need to log in. It depicts a lack of trust with customers, excludes people who do not have a social media account, and other security issues. Make your website more lead-friendly by removing obstructions such as a broken search button, small images, and complex instructions.
26. Personalized Your Website Using Dynamic Web Pages and Content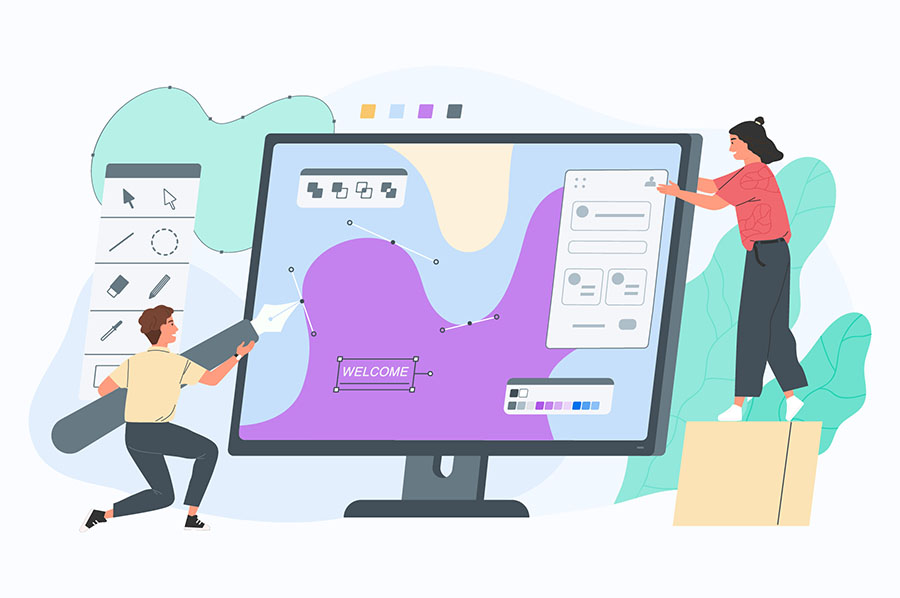 Customizing your website is an excellent way to distinguish yourself from the competition. You can make your website look updated and new every time a customer visits by using dynamic web pages. Producing timely content not only increases your chances of getting more leads but is also a requirement for successful B2B lead generation.
Customers nowadays expect to be spoon-fed relevant information as part of their buyer's journey. It's a common technique for persuading your visitors to provide personal information. You'll be surprised at how much high-quality content you'll get with this method, which will boost your sales.
27. Try Guest Posting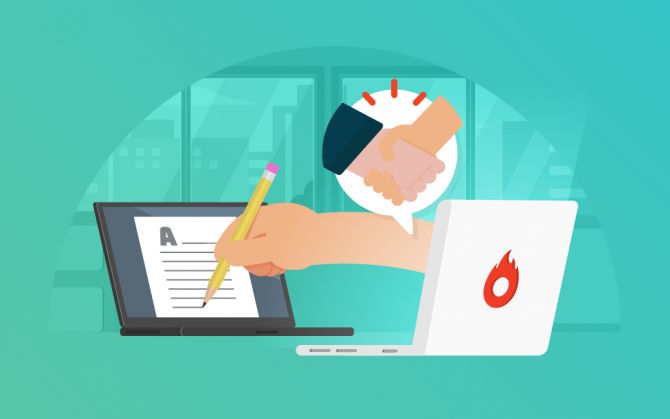 Many businesses are beginning to engage in guest posting or blogging because of the numerous benefits. It's an efficient way to improve your content marketing strategy and increase audience engagement. Guest posting is an underutilized and underappreciated link-building strategy.
Furthermore, guest posting aids in the development of your brand. It increases your chances of driving more traffic to your websites and generating more leads for your sales funnel. The more frequently you post on a variety of topics, the larger your audience will be. You simply need to ensure that each post is of high quality and demonstrates your brand's credibility.
28. Create an Effective Lead Magnet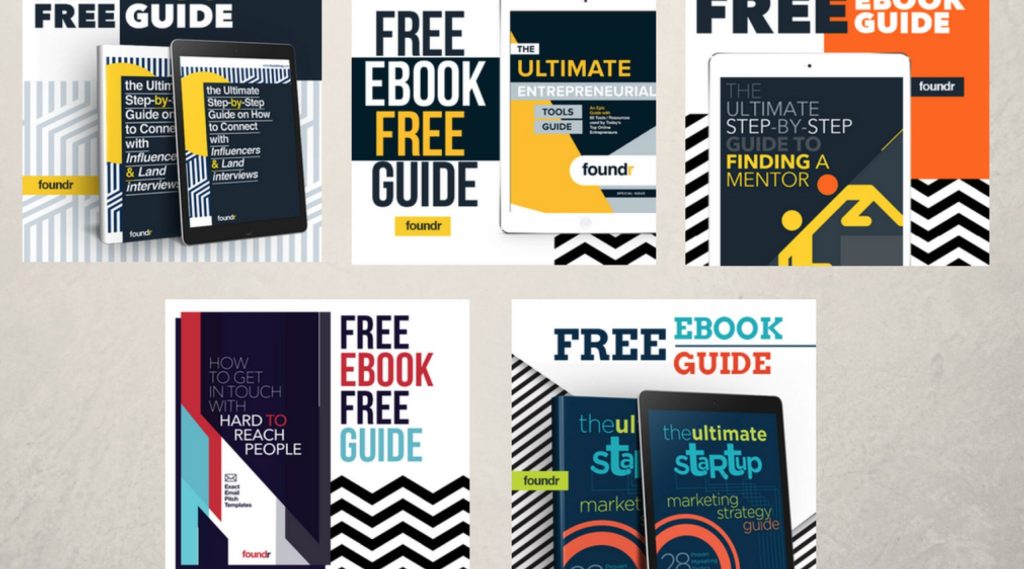 Before you can obtain information from a new customer, you must first earn their trust, which you can do by sharing a piece of content in exchange. You can give away a free ebook in return for signing up for your email list. This is what a lead magnet is all about, and almost every business uses one to attract new customers.
A lead magnet is anything you can give to a customer in a swap for their personal information. When you point your customers in the right direction, you will eventually increase your conversion rate and move your company up the rankings. Search engines will notice that your website is receiving a high volume of traffic as a result of the relevance of the information you provide to your customers.
To create a relevant and effective lead magnet, however, you must first understand your buyer personas. Knowing what interests and is valuable to them makes it easier to offer them something they will gladly accept.
29. Learn How to Upsell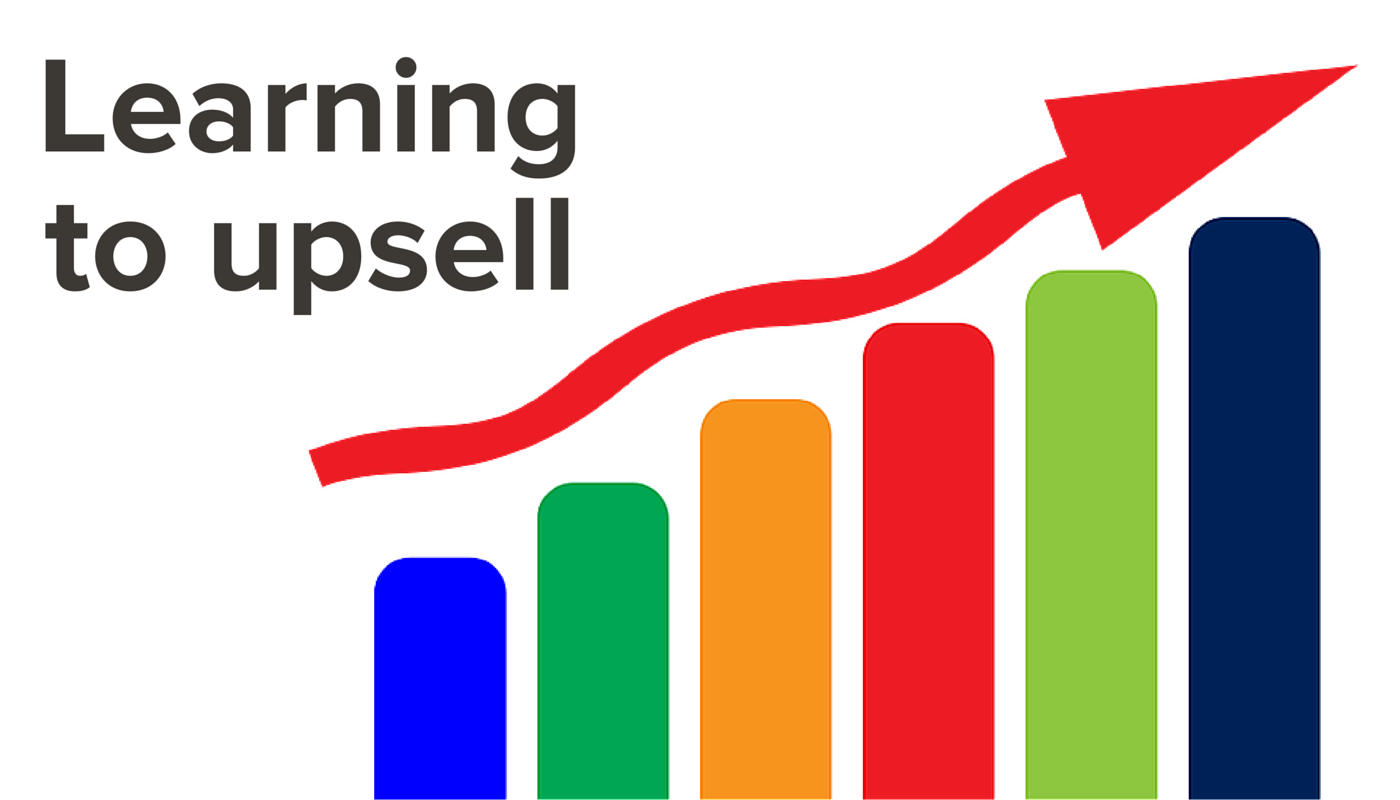 You may have created great content that has gained your popularity, but it is still insufficient to generate more qualified leads. Perhaps now is the time to learn how to upsell your content. You will have a better chance of converting more qualified leads into sales if you provide additional content that is useful for their buying experience.
30. Publish Original Content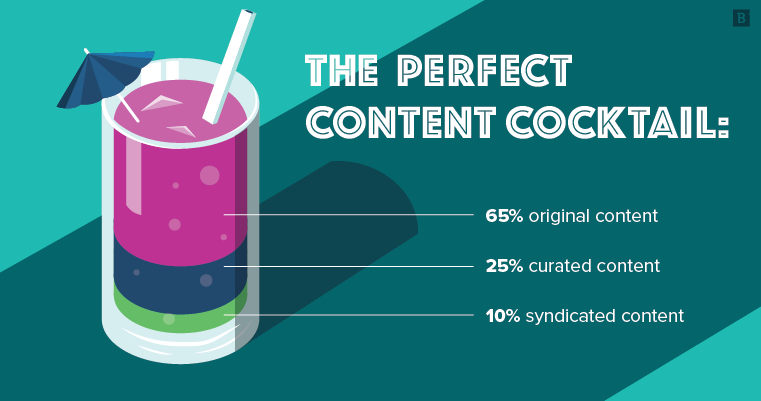 Make as much of your content as original and well-researched as possible. Create a website where businesses can conduct research. Provide answers from experts, survey results from real customers and information obtained from other businesses. You can easily build your credibility and attract more customers if your website provides unique information.
31. Provide a Valuable Tool for Customers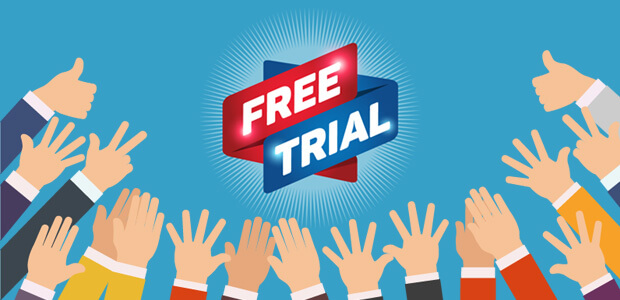 Creating a valuable tool for your customer may be costly, but it is unquestionably worthwhile. You can provide a free trial and let them decide whether or not to continue. Every visitor will be able to see your products and services this way.
32. Host a Webinar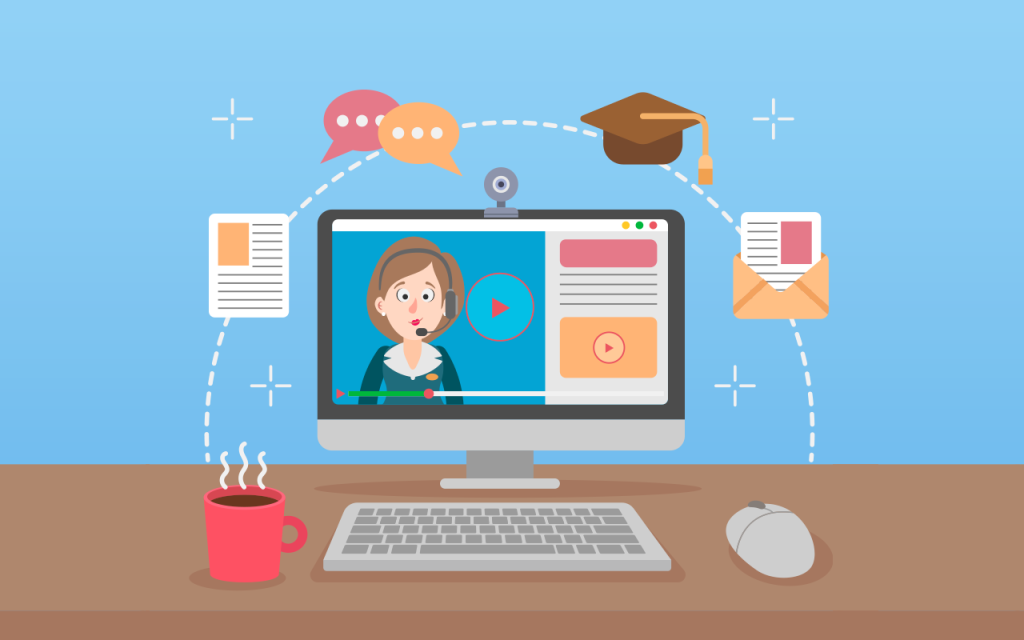 If you want to host a webinar, now is the time to do it. According to B2B marketers, hosting webinars has a higher chance of generating more leads in a single event. It is a top B2B lead generation strategy for attracting audiences who are most likely to become new customers. This is also an excellent platform for upselling and interacting with existing customers.
33. Turn Content into YouTube Videos
Rather than creating new content each time, you can convert existing content into YouTube videos. It's an excellent method for repurposing B2B content for lead generation campaigns. Many businesses are gradually adopting this method because it saves money, is easier to produce, and simply appeals to the audience. To generate more leads, the videos must be both informative and enticing.
34. Start a Podcast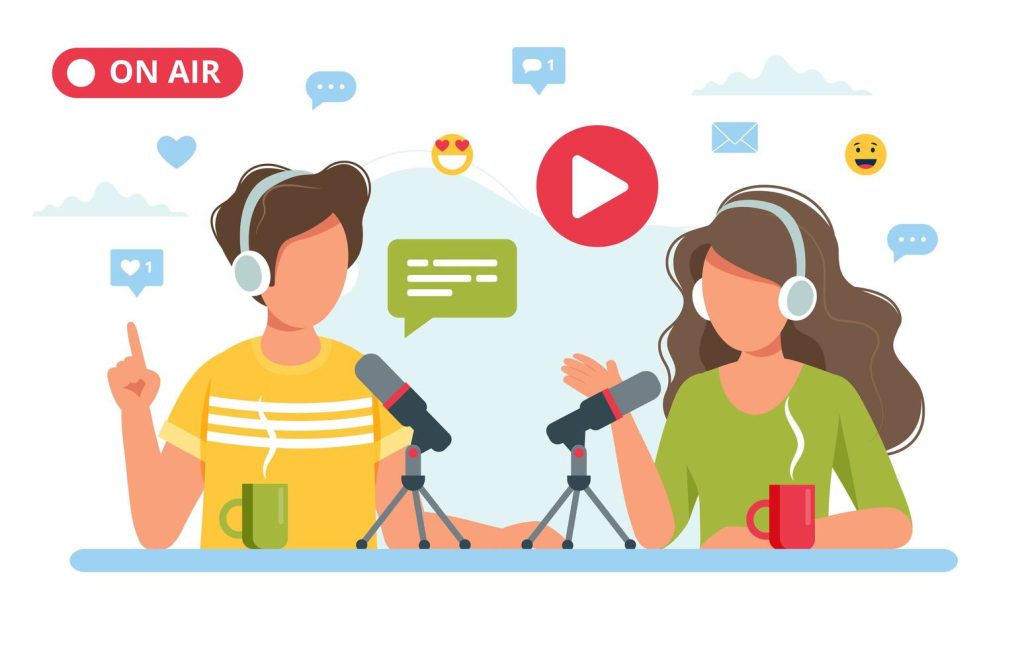 Podcasting can help you fill the sales pipeline of your company due to its increasing popularity. By joining this platform many people can increase the number of qualified leads by finding out which shows are of their interest. These events can be used to promote and raise awareness for your company's products and services.
35. Generate Eye-Catching Infographics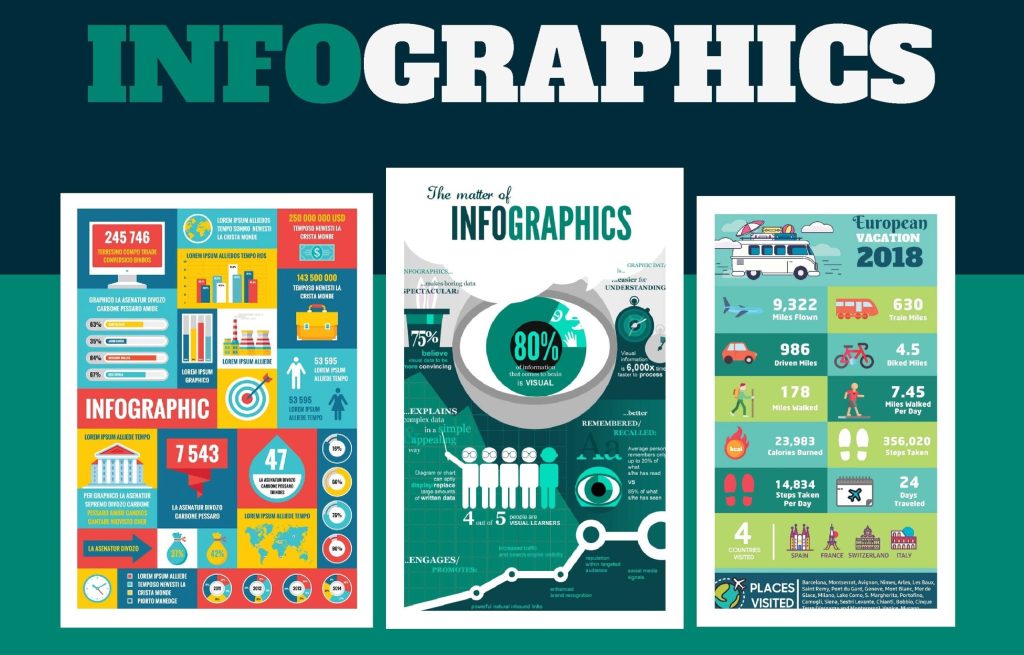 Complex ideas can be simplified and informed by infographics. You can highlight the data you require and level it up using your creative imagination, as opposed to writing many details and information about your business. Customers love seeing infographics, for without reading the entire content, they speak thousands of words.
Furthermore, it is easier and more effective to post and share infographics. There are tools like Canva that are better for beginners, so you need not be a professional graphic designer to start creating. All you have to do is create eye-catching content so that you will get more input and sales.
36. Get Exposure with HARO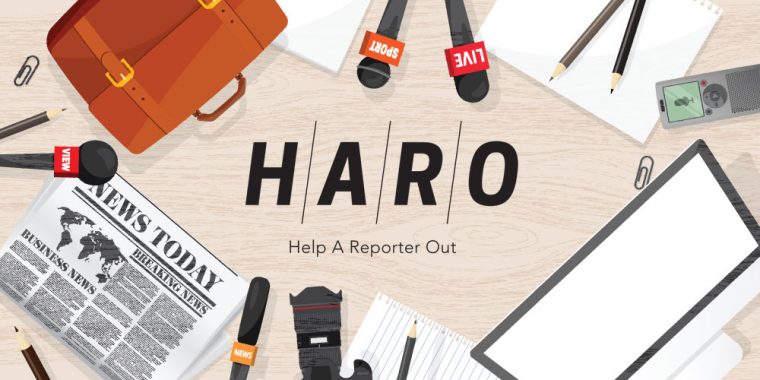 Help a Reporter Out or HARO is an online service, which helps journalists connect with experts on various reporting issues. To participate in this platform, you must register and share expertise with them to notify reporters of the need for interviews. If you are lucky and selected, they will show you as a source which will allow you to gain backlinks to your website. Eventually, people will recognize your brand and you can generate more sales.
37. Send Cold Emails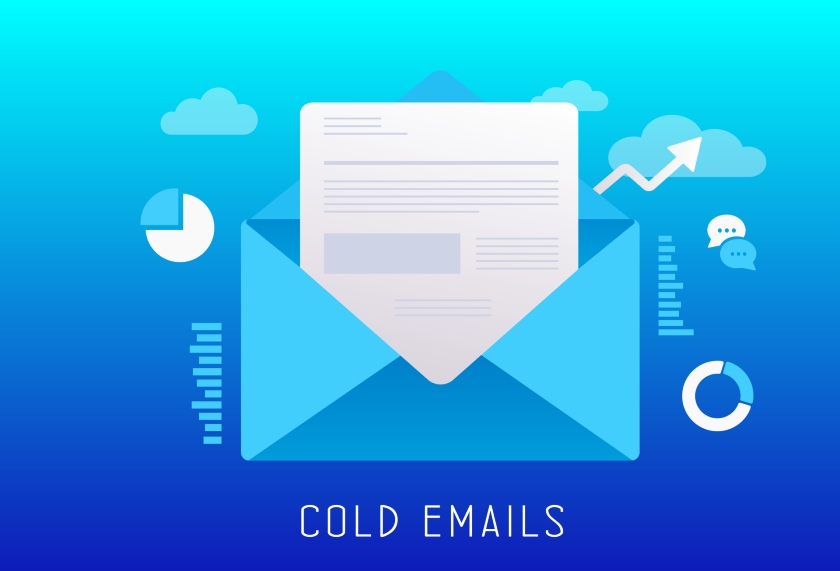 You might believe that cold emailing is an old and ineffective way to generate a B2B lead. It depends, however, on how it is done. It can increase your leads overtime when it's done the right way.
Checking emails is part of most people's daily routine, giving you a better opportunity to gain leadership. It's just how attractive and persuasive your e-mail is. To gain their confidence and do business with you, you have to personalize your message to each client.
38. Don't Hesitate to Follow Up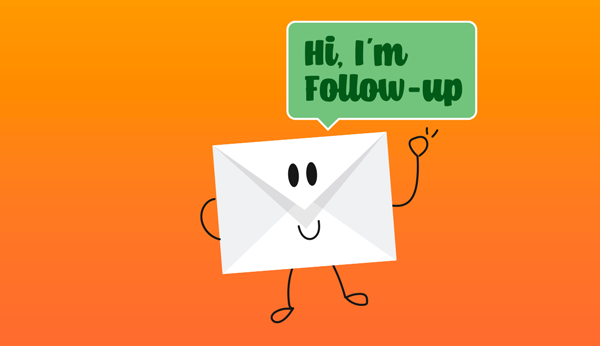 It may look desperate, but it is useful to follow-up. Send emails several times in the hope that they respond to your emails. However, you should also know when to stop to avoid wasting time.
39. Create Compelling Headlines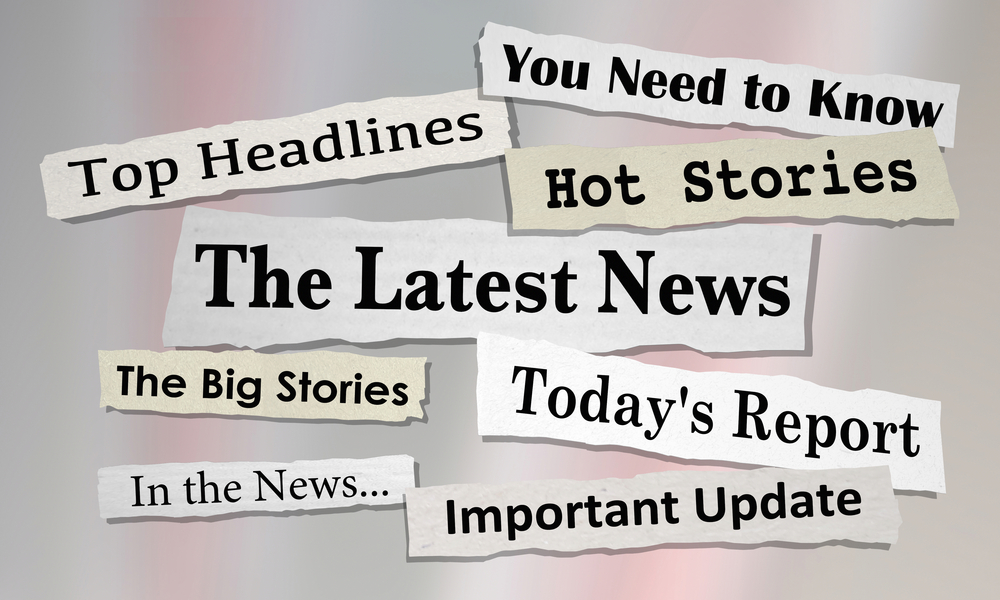 Headlines are very important because it is one of the things you will see when your visitors come to your site. Make compelling headlines to catch their attention and make them short and simple. What's important is to know the product or service you're promoting at the beginning.
40. Use Emoji and Gif Images in Your Content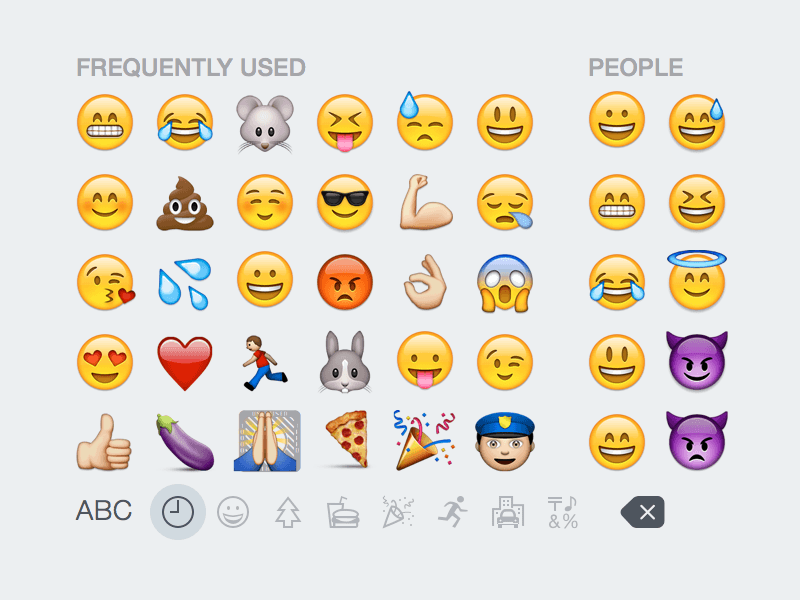 The use of emoji and gif images is part of the overall content of today's generation. The visual elements without nonverbal communication attract the audiences creatively. Many companies use this style because it adds humor to their content and the potential clients pay much attention in return.
41. Start Affiliate Marketing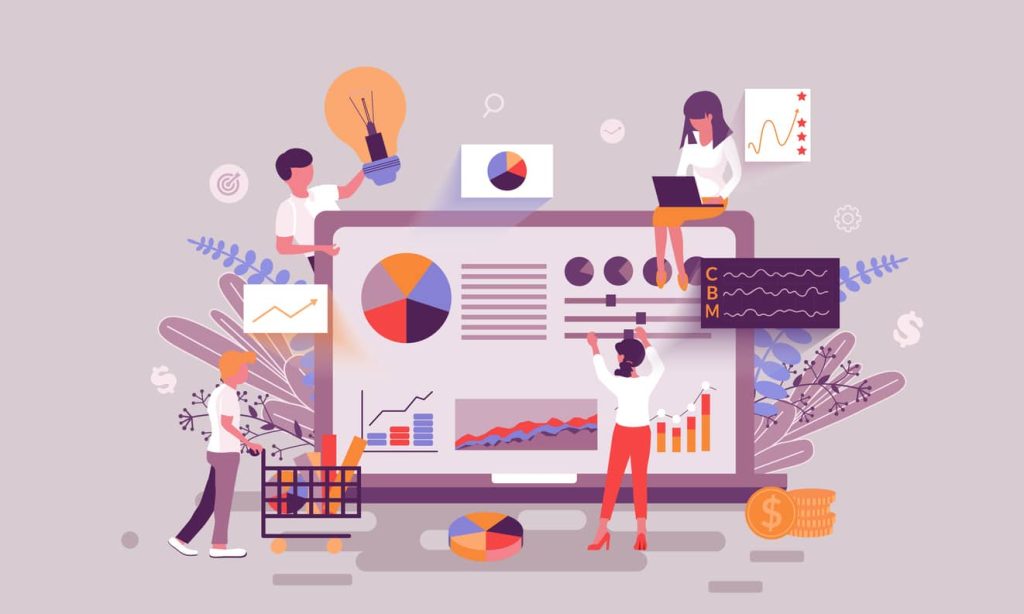 Affiliate marketing is probably another marketing strategy that will cost you a lot. In exchange for your commission, other firms are promoting your brand. You must have sufficient funding to support the program and motivate your affiliates to support your products and services.
42. Discover Remarketing
Remarketing is a great strategy to connect to people who have already visited your websites. It helps your brand raise awareness through your advertisements on Google, YouTube, and other websites. You will finally be able to get the lost leads to buy from you.
43. Advertising on Forums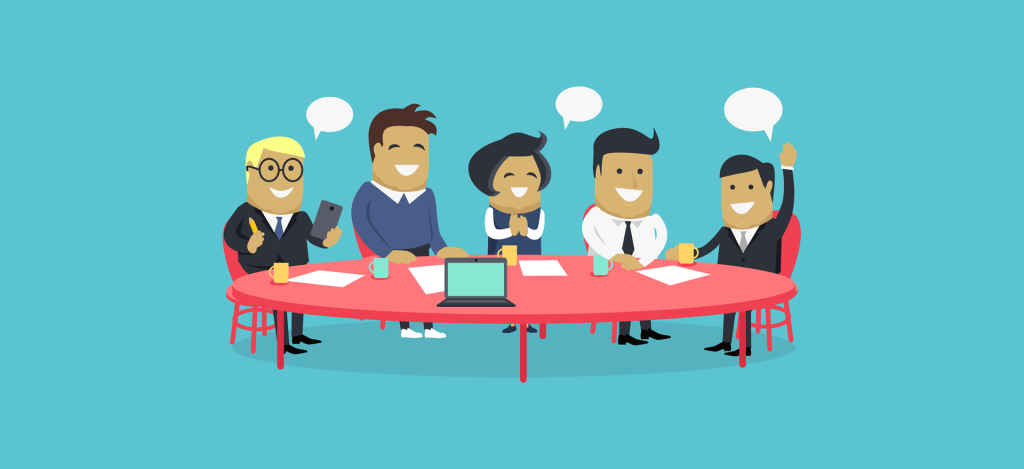 Most forums are niche and therefore the interests of members are identical. You should look for forums that correspond to the niche of your business if you want to get a more qualified lead. In this way, your offer will be easier, because you know it is the same products and services that they are looking for.
44. Deliver What Your Ad Promises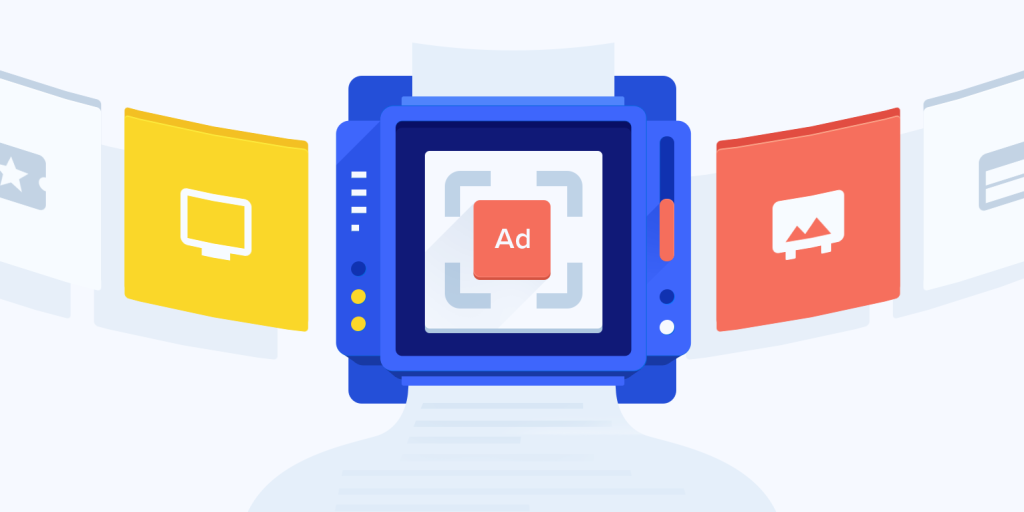 It is very important to keep all your promises to your customers because it is when you gain their confidence and trust. You should give it regardless of whether you offer free software testing, discounting, or a piece of content. Do not take the risk of giving your brand name and reputation a bad impression.
45. Use Quora for FAQs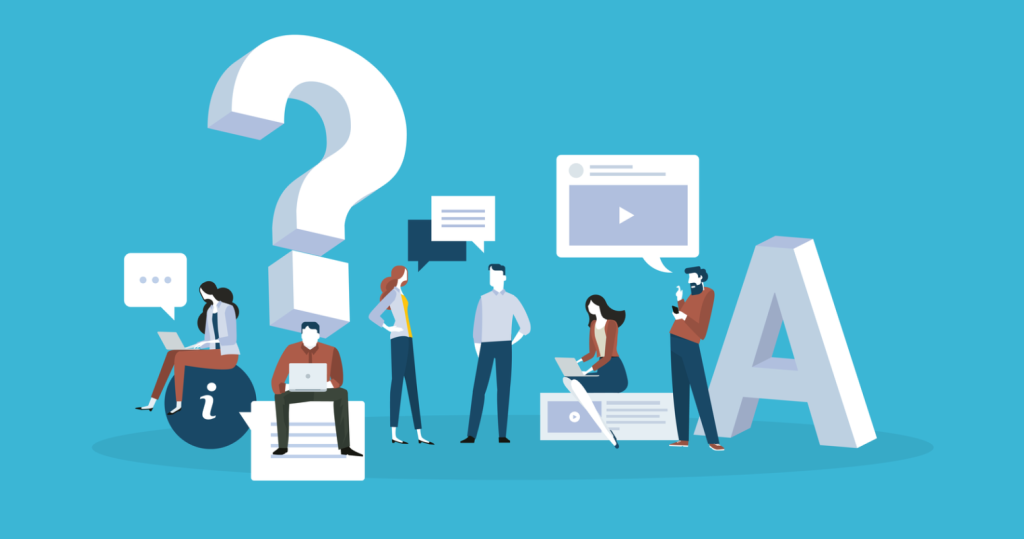 Quora makes it easier to educate your potential customers through the response to their common concerns. This platform helps you to find out the frequently asked questions that visitors are interested in your brand. The best thing about using Quora is that you reach people who are looking for the same information.
46. Advertise on Bing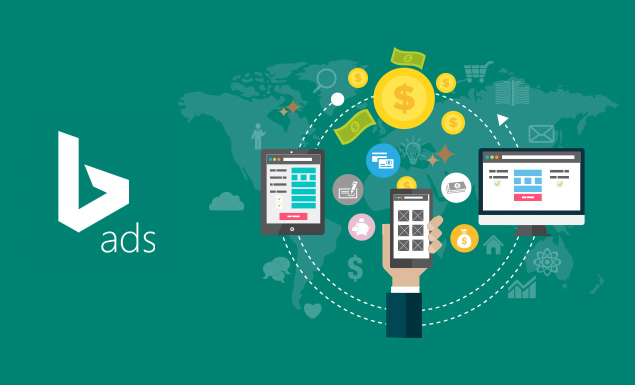 While Google is the Internet's most popular paid search platform, it's also perfect to advertise on Bing. It provides more control over search partners who send traffic to your website, but replace Google Ads more cheaply. Besides, it can target users on Apple or Android-based devices.
47. Backtracking Content that Generates More Leads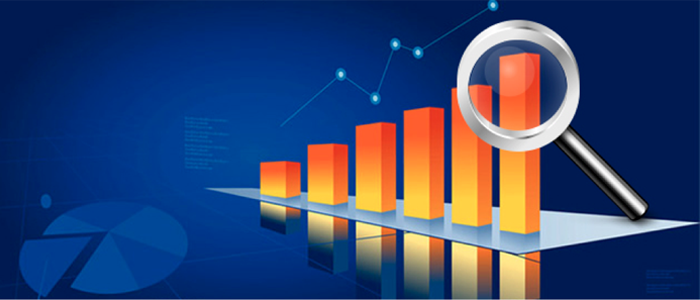 Identifying which content generated leads for your business will help you in getting more potential customers. Know what content they had seen and use it to reach the public. You can also expect an improvement in your sales and performance if you do it correctly.
48. Include CTAs Throughout Your Content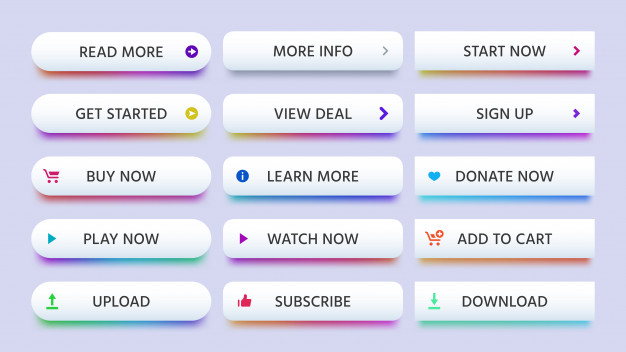 You may know how important call-to-actions are, but they must be integrated into your entire content. You can add them at the bottom, in the middle, or sidebar of your article. This helps you to gain qualified information on your email list.
49. Look Back on What You Have Accomplished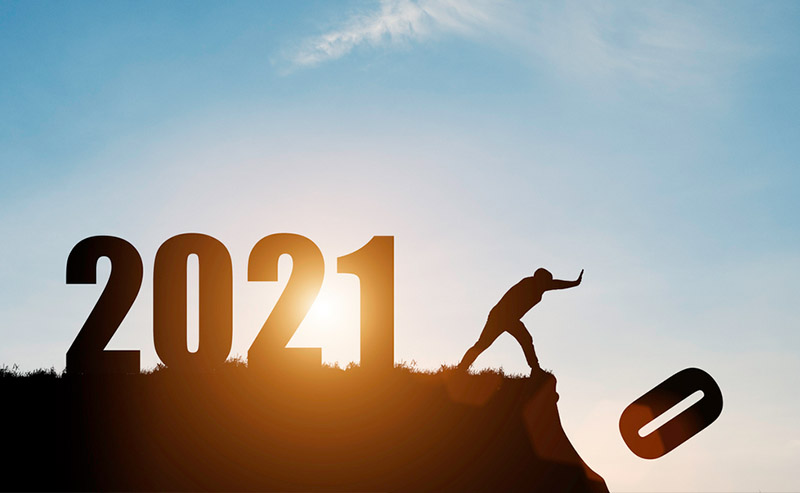 If you think about marketing strategies you tried last year, you know what worked and what did not. Naturally, some tactics have produced more that must remain, but the ones not working must go. Finally, further improvements for the future help you achieve your goals.
Conclusion
A lot of companies invest in developing and implementing various marketing strategies and marketing tools to improve B2B lead generation. Although time, effort, and money are needed, designing the best tactics suitable for your company helps you to produce better leads that can be transformed into sales easily. With all the above-mentioned marketing plans, you will certainly achieve your lead generation objectives.
Last but not least 50. Use Dynamic Leads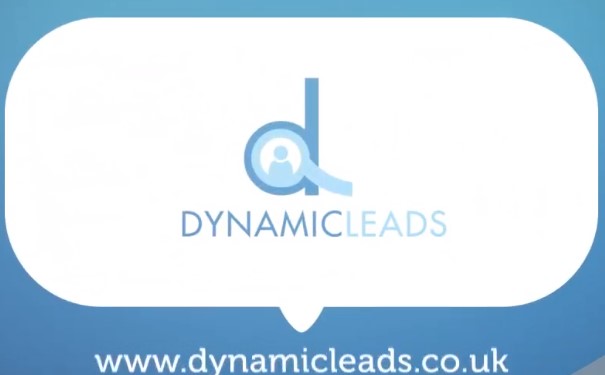 Dynamic Leads assists you in identifying visitors who have visited your website. Using your web traffic, our B2B lead generation software tool can easily convert anonymous visitors into customers. The software provides your visitors' contact information, as well as the specific product or service they've seen, the time spent looking, and even how many times they've visited your page. If you're looking for more leads, use our B2B Lead Generation software tool and you can get started with a completely free trial.